From the academic year 2019-2020, the Department of Electronics Engineering of Hellenic Mediterranean University along with IPPL coordinates the LaPlA Postgraduate MSc degree program in Laser, Plasma & Applications. It is the evolution of the PLAPA Postgraduate Masters Program that was the result of the synergy of top scientists and leading European Higher Education Institutions and Research Centers in the fields of Plasma Physics and Laser Plasma Physics.
​
The main objective of the one year and a half training program is to prepare high quality scientists & engineers in the field of laser produced plasmas, laser physics, laser matter interaction. The graduates will be capable to conduct a doctoral thesis in Hellenic Mediterranean University or in collaborating  internal and overseas Universities and to work in research funding projects. The MSc program will enable students and graduates to broaden their horizons by obtaining new knowledge through the mobility to top universities, research centers and companies abroad in the field of Lasers and Plasma technology. The graduates will enhance their skills and knowledge so that they can be able to create independently or in collaboration with other scientists new high-tech small and medium-sized companies.
​
During their studies, postgraduate students are required to attend and successfully complete 10 postgraduate courses and to conduct a postgraduate diploma thesis. Postgraduate full-time students must successfully complete ten (10) compulsory courses in the two (2) first semesters of their studies. Postgraduate part-time students must successfully complete ten (10) compulsory courses within four (4) semesters. The Postgraduate diploma thesis for full-time students is carried out in the third semester. For part-time students postgraduate diploma thesis may take up to one year. All courses correspond to thirty (30) units per semester of study. Each course corresponds to six (6) credits. The postgraduate diploma thesis, also corresponds to thirty (30) units.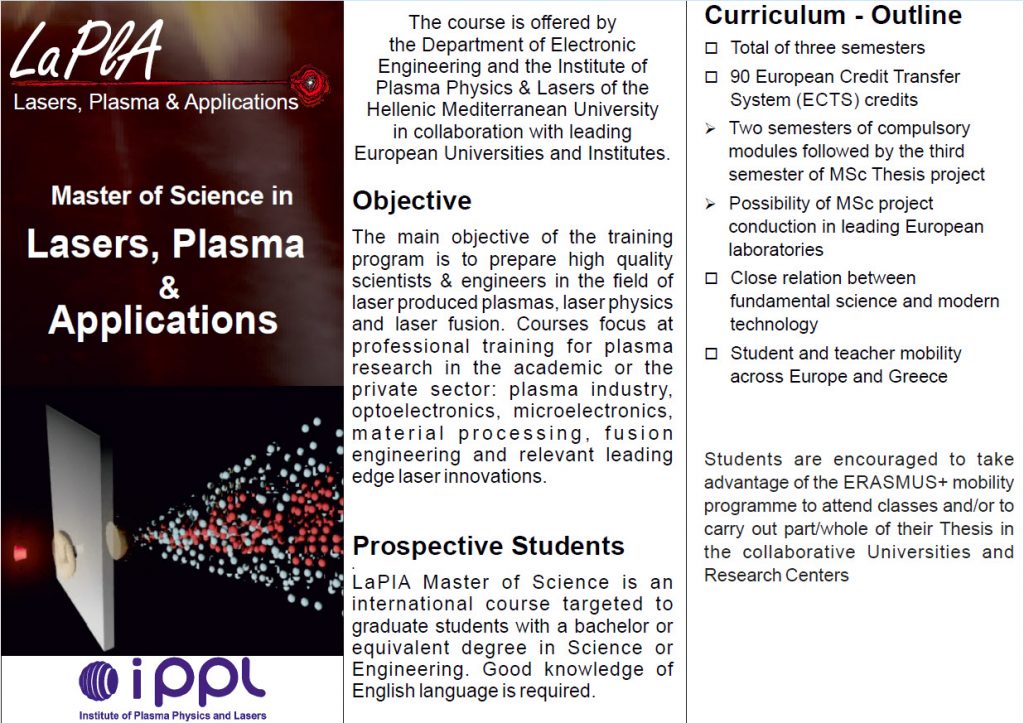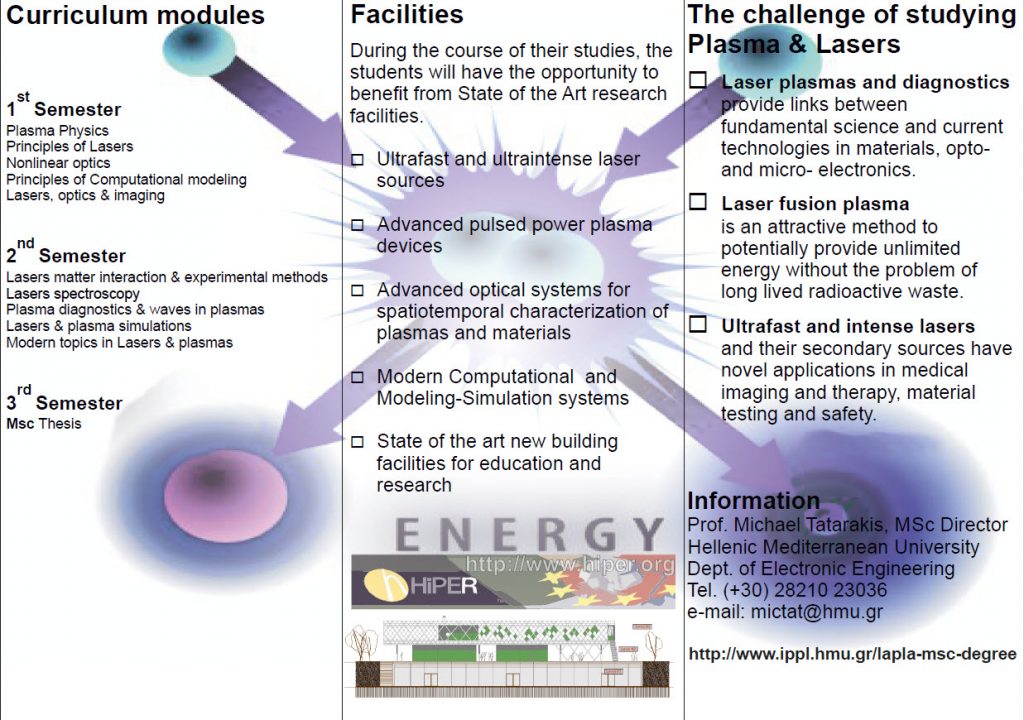 Course structure of LaPlA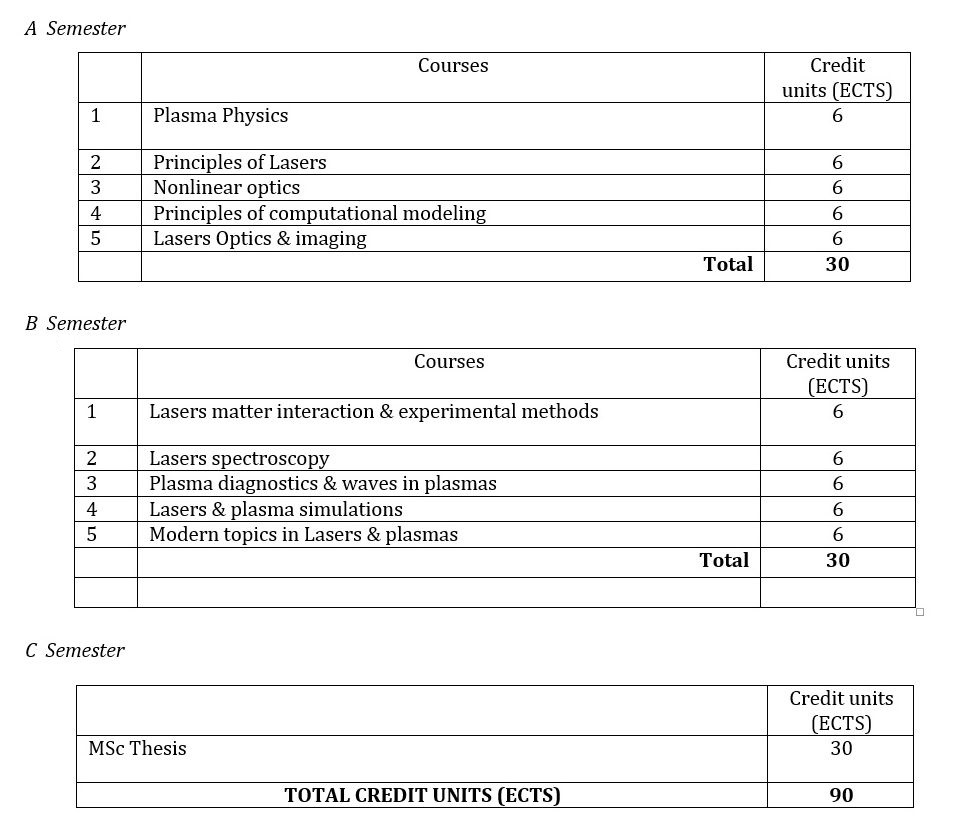 The invitation for  2022-23 INVITATION MSc LAPLA_2022-2023
The entry application can be found here
Extension for the deadline until 17/10/22
Past MSc Recipients
​
​